Everything fell into place during Smerdiek Zorgt
Smerdiek Zorgt (the name roughly means: Care in the Village of Sint-Maartensdijk) consisted of two parts: a day programme open to the public in care centre Maartenshof (care organisation SVRZ) and an evening programme in village hall De Haestinge for volunteers, professionals and the municipality. During the day programme, there were recreational activities, there was coffee, you could try out special stationary bikes and in Viazorg's Innovation Van you could get to know all kinds of care products that can enable people (and make it easier for them) to live at home longer. The van is an initiative of the joint care and retirement homes of Zeeland. As a rule, it is only deployed to inform care professionals on all kinds of care possibilities, but for Smerdiek Zorgt an exception was made.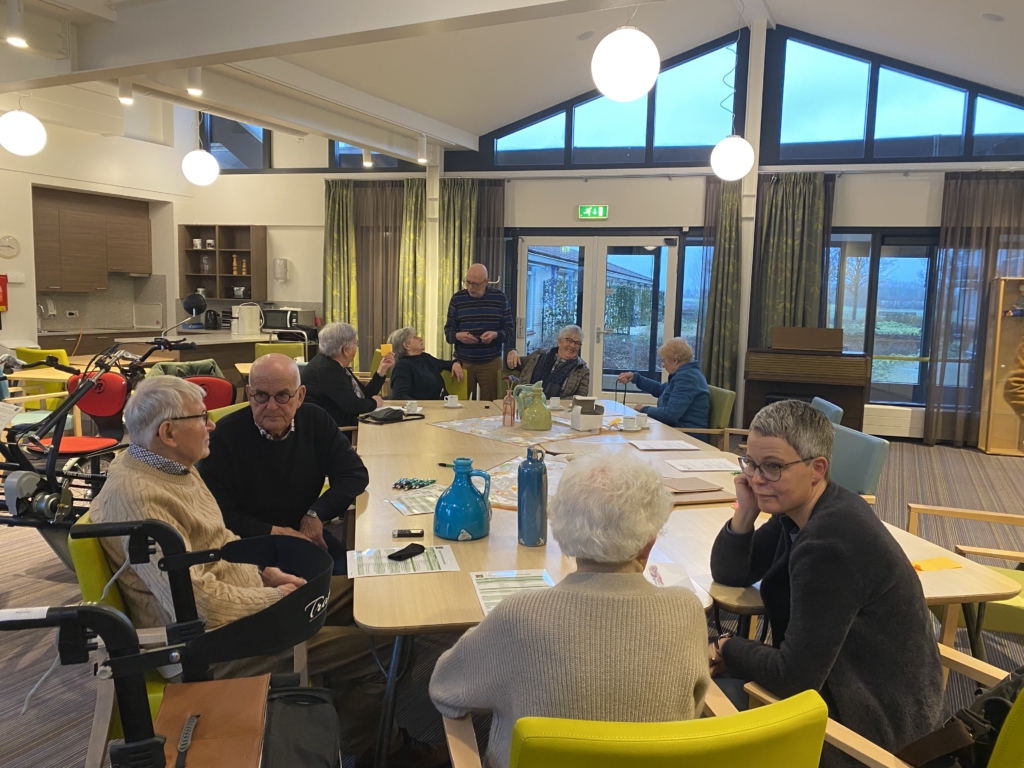 Enthusiastic Innovation Van visitors
EMPOWERCARE's Marjan de Smit was involved in the organisation of the day, and she felt it was truly special. "Of course, people came in enjoyed a coffee or two, but they mainly came here to gather information, which meant that the Innovation Van received many visitors. About sixty people visited the van to learn more about care aids. That high number is largely thanks to Tuus in Smerdiek's volunteers who promoted the event tirelessly.
Each visitor had their own interests. Some were interested in an alarm button, others in a hip airbag or glasses that help patients to apply eye drops. I also heard the reaction 'If I had had this aid, I wouldn't have needed a nurse' several times. It was quite special to see how varied and broad the visitor's interest was. That and the realisation that some of these products can result in people regaining confidence which might result in them undertaking more things, is what made this day so special. Because it was such a success, SVRZ will deploy the van again for public use at care centre Ten Anker in Tholen."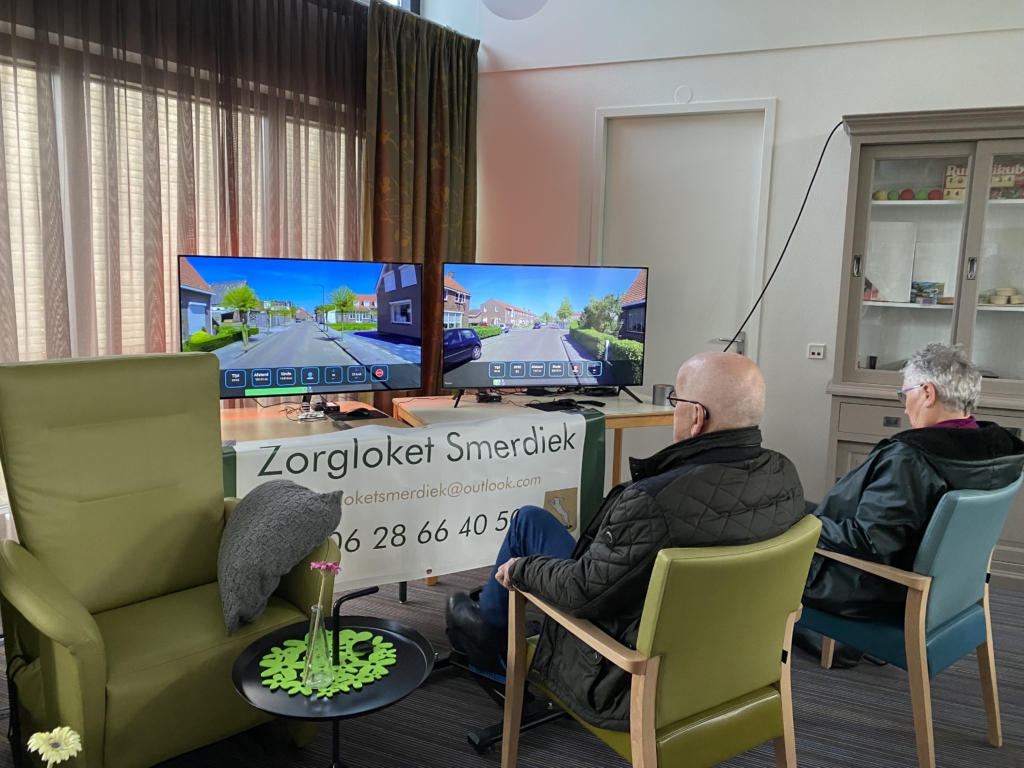 Evening programme
The evening programme also went well. Marjan: "The Innovation Van was present there as well. We were supposed to start the meeting at 19.30 hours, but at 19.40 hours, we still had to get people out of the van – such was their enthusiasm. Attendance rates were high as well. There were representatives of clubs, associations and churches from the village of Sint-Maartensdijk attended, as well as care professionals, representatives of housing association Stadlander and the municipality of Tholen. Together we looked back and reflected on the EMPOWERCARE project's results of the past few years. With Arend Roos as moderator we discussed next steps and one thing was pretty clear: everyone wants the initiative to continue, but it has to be well organised. And that has now been approved. The municipality will continue to support the process. In the period ahead, work will be done to realise a village umbrella organisation that will help coordinate and align the various initiatives. And that is a great outcome."
Publicity
Local press was highly interested in Smerdiek Zorgt. In the early morning before the event, it was covered in Zeeland nu (an Omroep Zeeland radio programme). There were also reports in newspapers PZC and Eendrachtbode.
We work together
EMPOWERCARE Zeeland
Gemeente Tholen
SVRZ
Tuusinsmerdiek
Viazorg